SMILE REFRACTIVE SURGERY INTERNATIONAL COURSE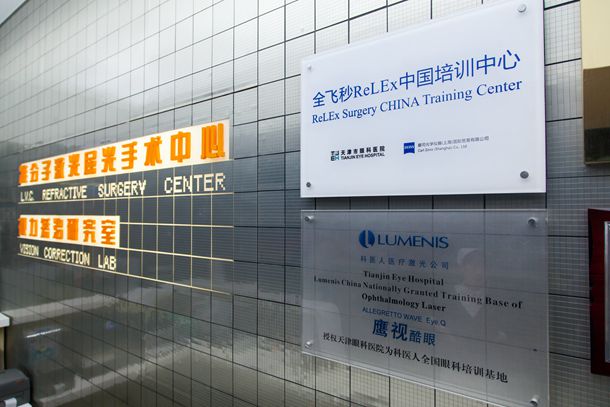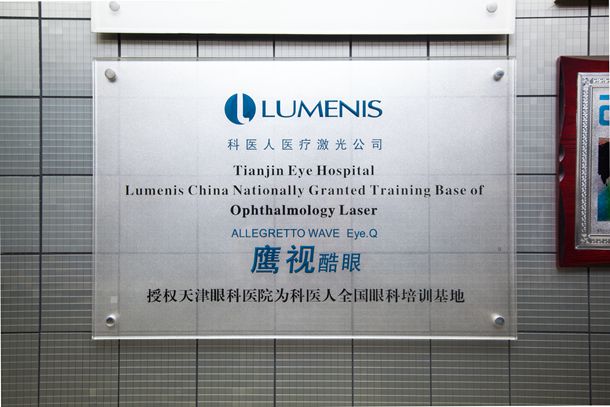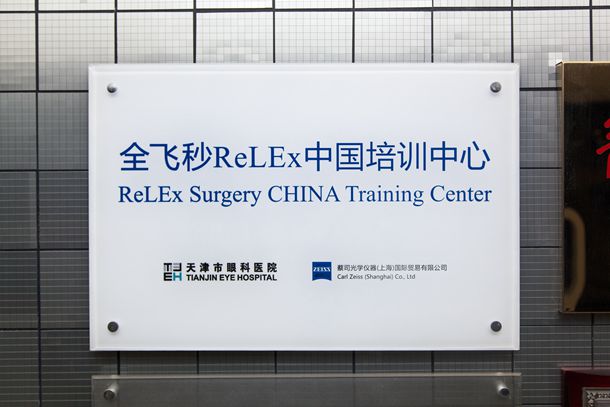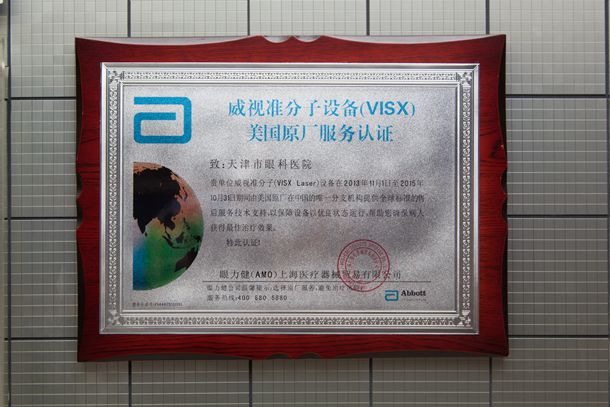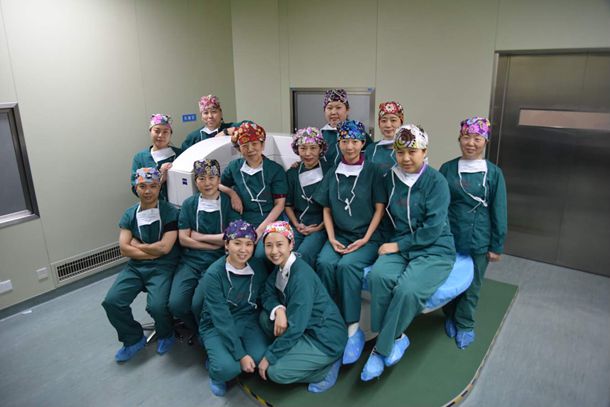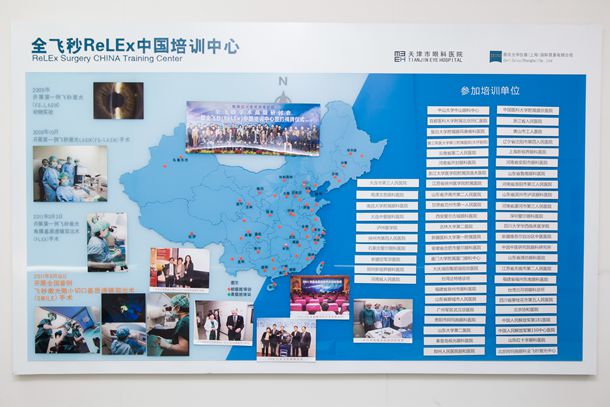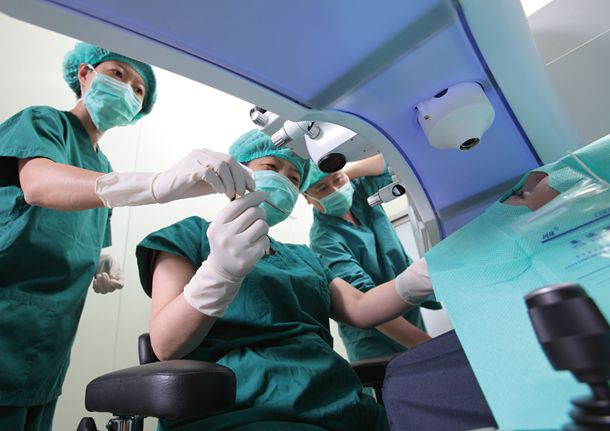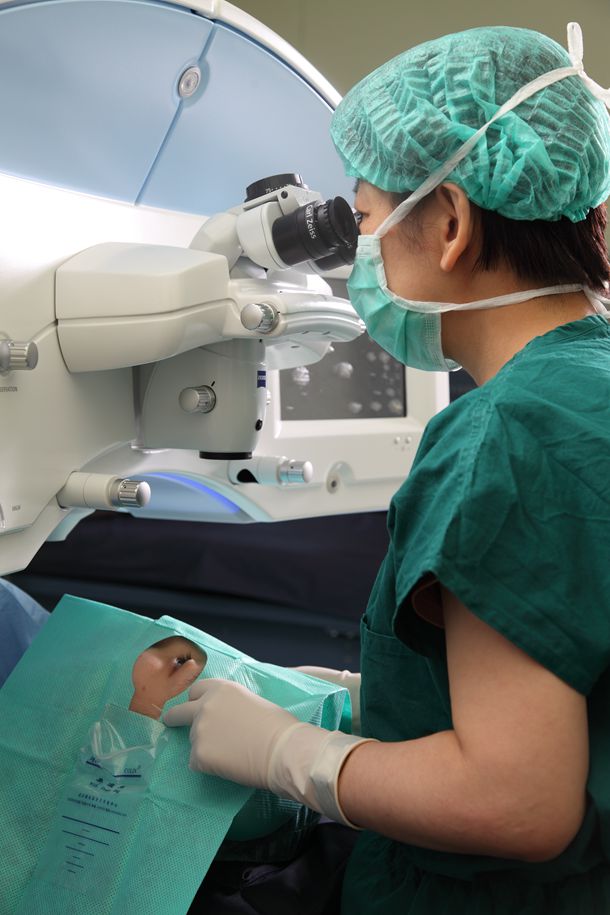 Introduction to SMILE surgery international course with live surgery from Tianjin Eye Hospital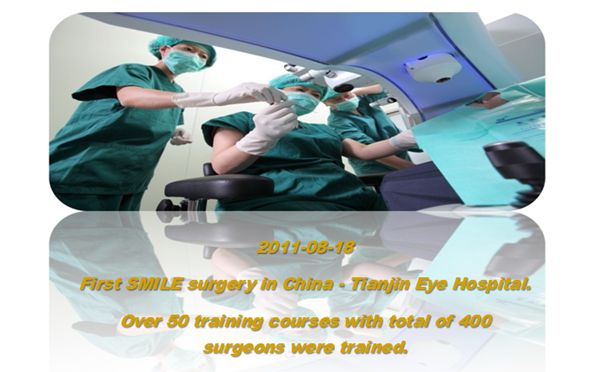 Date:
Monday 8th July 2019 - Wednesday 10th July 2019
At Tianjin Eye Hospital, Refractive surgery & Vision Correction Center, No 4, Gansu Rd, Heping District, Tianjin 300020, China
Open to refractive surgery specialist ophthalmologists & optometrists - limited places available
our experience of over 100000 LASIK, 30000 PRK and 20000 SMILE procedures, and over 50 training courses were held to the date.
The first SMILE procedure in China was performed by Prof. Wang Yan, MD,PhD at Tianjin eye hospital, according to a Carl Zeiss Meditec press release.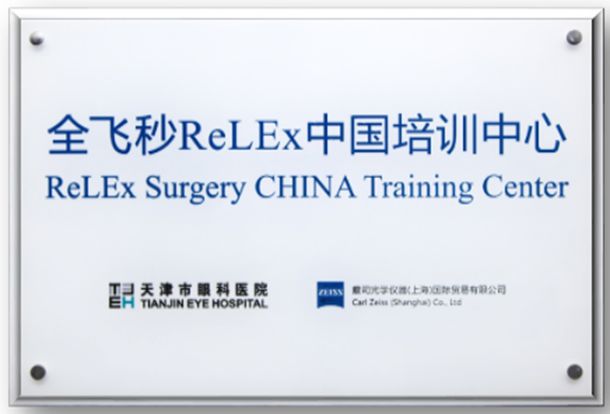 COURSE OVERVIEW
1.Enriching theoretical knowledge: This course is designed to provide an overview of the ReLEx SMILE procedure to corneal refractive surgeons who are interested in learning and introducing ReLEx SMILE into their practice or who are already doing SMILE but wish to gain further confidence and refine their outcomes with this technology.
2.Patient and laser preparation for SMILE: The course will take you through the whole process, from patient selection, pre-operative assessments, the actual surgery as well as post-operative management
3.Practice: You will be able to assist live surgeries combined with a wet lab, supported with a detailed practical analysis of the clinical and surgical steps, with video-based backup, to highlight important surgical pearls for SMILE.
4.Workshop: The aim of the workshops is to enable the attendees to build on the basic knowledge they have acquired in the wet lab and Live surgery, in order to develop the surgical expertise they will require prior to performing these procedures on patients.
5.Expecting: At the end of the course, the attendees are expected to perform routine SMILE surgeries with a fair degree of confidence and would be well versed with managing intraoperative complications, if they encounter any.

FACULTY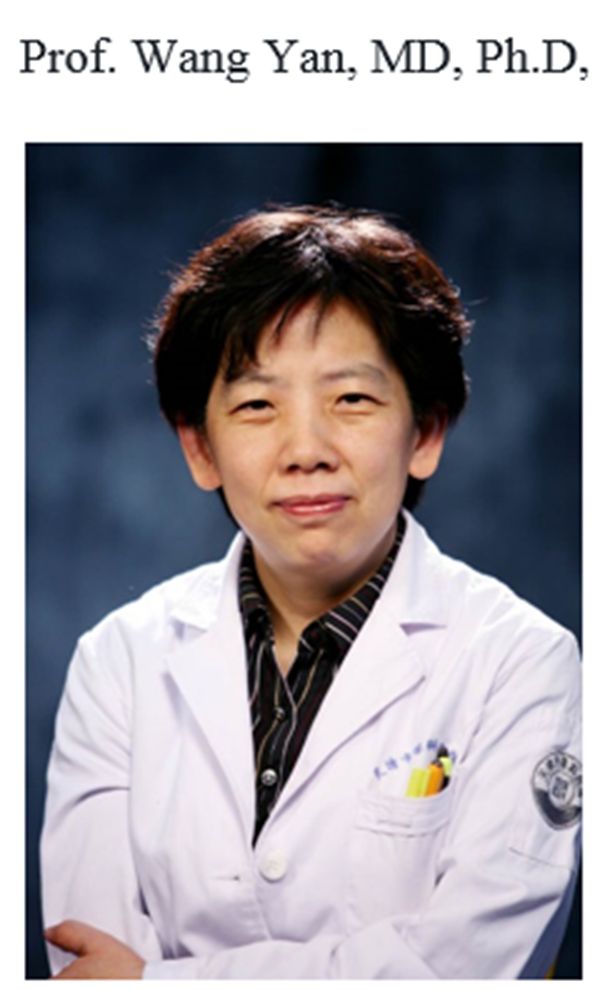 Deputy president of Tianjin Eye Hospital and Institute, Ophthalmology & Optometry key laboratory in Tianjin, professor in Nankai University, Tianjin Medical University, and an adjunct professor of American Nova Southeastern University and American Pacific University. She is vice chairman of the Chinese Ophthalmology and optometry group of Chinese Ophthalmological Society. More than 200 peer-reviewed papers in international and national journals have been published, including 60 papers published about SMILE surgery. She has coedited 20 English and Chinese ophthalmologic monographs. She is the editor- in-chief of "Femtosecond Laser Refractive Surgery" and "Wavefront aberration and Clinical Vision Correction", which were very popular among the refractive surgeons and have gained higher reputation in this field.
Prof. Wang Yan is the first surgeon who operated small incision lenticule extraction (SMILE) surgery in China, at a leading position over the China and also gains high reputation in refractive surgery field, and one of the top surgeons worldwide in this field. She has performed over 60,000 refractive surgeries. As the head trainer of the national training center, over 400 surgeons from China and other Asian countries have been successfully trained. More than 300 lectures have been represented in national and international conferences, such as ASCRS, ESCRS, WOC, etc.
Prof. Wang Yan served as a reviewer for more than 10 international journals and also is the member of the AAO, ESCRS, ASCRS, etc. She has been honored with "Chinese Medical Association Award" and "Distinguished Service Award" from APAO for her contributions in refractive surgery.

Dr. Gang Wei Li
Dr. Jing Ying
Dr. Wang Lu, MD, Ph.D
Dr. Yang Kun, MD, Ph.D
Dr. Zhang Lin, MD, Ph.D
Dr. Zuo Tong
Dr. Ma Rui Jue, MD
Dr. Mohammad Al-zogool
Dr. Munkhzaya Erdenekhuu
Dr. Gauhar Ali Khan

COURSE OUTLINE
Day 1 (Monday)
9:00–9:30: Reporting to Refractive surgery & Vision Correction Center front desk
9:30–11:30: Lectures covering the following essential topics:
1.Introduction to Laser Refractive Surgery: SMILE
2.VisuMax Femtolaser Technology
3.Pre-operative assessment in SMILE
4.Patient selection and preoperative preparation
5.Diagnostic algorithms and Treatment planning
6.Patient and laser preparation for SMILE
7.Docking, centration and cyclotorsion
8.Lenticular extraction.
9.Surgical technique for a routine SMILE procedure
10.Management of intraoperative complications (black spots, suction loss, cap and lenticule tears &retained lenticule)
11:30–13:30: Lunch
14:00–17:00: Lectures covering Intraoperative complications; prevention and management:
1.Suction stability management (suction loss and eye movements)
2.Energy and spot spacing settings, OBL, and black spots
3.Identifying surgical plane
4.Retained lenticule fragments
5.Cap tears
6.Miscellaneous

Day 2 (Tuesday)
9:00–11:00: Pre-operative work up of SMILE patients (topography + aberrometry + refraction + data entry in Visumax).
11:00–13:00: Wet lab
13:00–14:30: Lunch
14:30–17:30: Observation in refractive OR with Prof.Wang Yan and discussions
18:00: An informal dinner hosted by Tianjin eye hospital

Day 3 (Wednesday)
9:00–10:00: Post-operative examination of patients operated on day 2
10:00-11:00: Lectures covering Postoperative complications; prevention and management:
1.Epithelial ingrowth
2.Cap folds
3.DLK / Focal Inflammatory Keratitis
4.Interface debris
5.Infection
6.Dry eye
7.Ectasia
8.Retreatment options after SMILE
11:00–13:00: Lunch
13:30–15:00:
Special cases dissection
Workshop on customization of refractive surgery
Workshop on Nomogram adjustment of SMILE
Workshop on centration of SMILE
Workshop on Best choice when suction loss
Workshop on How to design intensive surgery
15:00 – 18:00: Discussion and conclusion – Awarding certifications

NOTE : The schedule is subject to modification depending upon the number of trainees attending the course, The final interpretation belongs to Tianjin Eye Hospital.

FEE STRUCTURE
Fee Per Registration: $1,000 per candidate
which includes the following:
1.Didactic lectures (PDFs) and surgical videos discussions
2.Wet lab training
3.3 working lunches at hospital & 1 dinner
4.Registration fee of 2019 Tianjin International Ophthalmology forum
Registration
First Name:
Last Name:
Email Address:
Contact Number:
Category:
Country:
Institute:
Message:

Contact Information
For any further information whatsoever please get in touch with us on

Contact Person:Dr. Mohammad Al-zogool, Dr. Zhang Lin, MD, Ph.D
Address: No 4, Gansu Rd, Heping District, Tianjin 300020, China
Phone Number: +86 18822033790
+86 13752778943
E-mail Address: mrrz89@yahoo.com
zhanglin_2015@126.com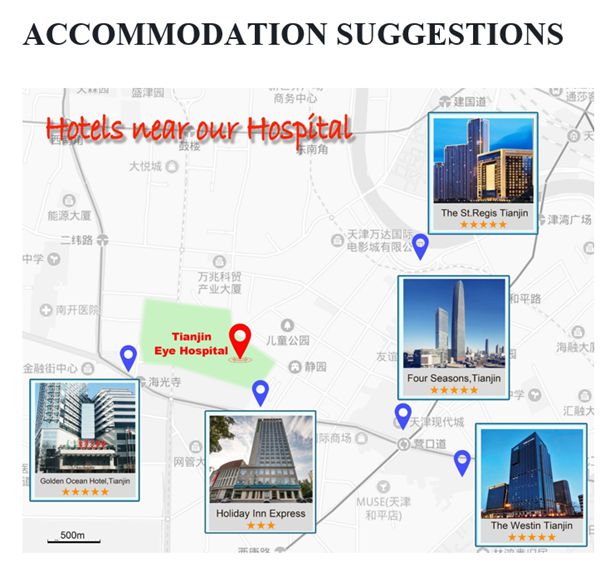 ACCOMMODATION SUGGESTIONS

ABOUT TIANJIN
Tianjin is one of the four municipalities in China. Its name means 'the place where the emperor crossed the river'. Situated on the sea so close to the capital, Tianjin has long been a transport hub for international commerce, and so a great deal of history has accrued to the municipality. It has played its role as a hub for Chinese transport as well, its spokes radiating out to a dozen northern provinces. This is an area which has seen considerable activity through the centuries as a consequence with the varied comings and goings of foreigners and Chinese from many different regions and of many different ethnicities.
Forever being compared to Běijīng (if anything, it's more like Shànghǎi), the former foreign concession port of Tiānjīn (天津) is a large, booming, yet laid-back city, with a pleasant river promenade and some charming, European-flavoured neighbourhoods. It's an easy day trip from the capital, but you may want a long weekend to explore the city properly.
In recent years it receives more and more attention from visitors due to its illustrious historical heritage and other natural resources. Blessed with variety of attractions, this is a good place to explore. There are also many natural scenes of beauty as well as great historical events.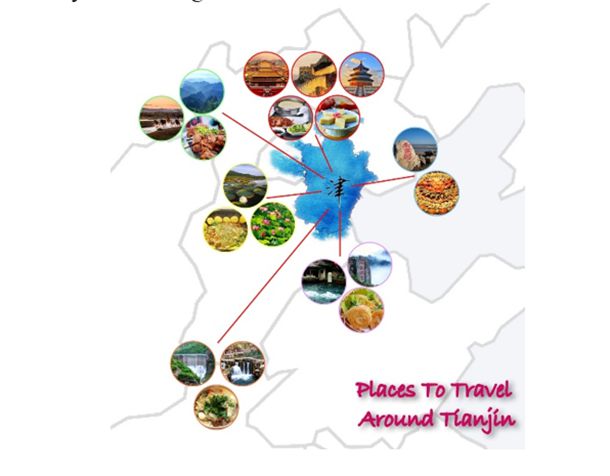 Discover Tianjin like a local: Where To Go & What To Eat?